The Toolkit
Back : Welcome to CIDS : CIDS Projects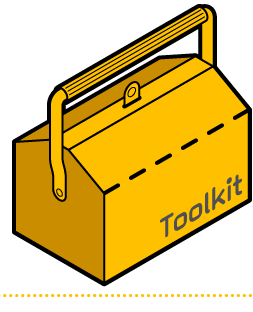 www.thetoolkit.net is a new website for individuals and groups who are developing creative enterprises and arts projects in Manchester. It contains up-to-date information on organisations, networks, training and funding that can help you to make your arts project a success. The site is simple to use and includes information on art sectors, development agencies, networks, training, unions and festivals, as well health and safety, and child protection.
For people without access to the Internet, The Toolkit is also available as a paper hard-copy. To get your copy telephone Community Arts North West on or email with your contact details.
The Toolkit is a partnership project between Community Arts North West (CAN) and Creative Industries Development Service (CIDS), and Manchester Libraries and Information Service. It is funded by Manchester City Council's Neighbourhood Renewal Fund.