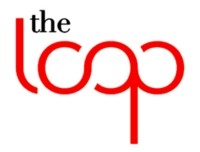 Brought to you by CIDS, The Loop provides a regular masterclass and get-together for established businesses in design, music, fashion, architecture, visual arts, film, TV, video games and the professional services that support them. From MDs to CEOs, Advisors to Investors, Mavericks to Academics, The Loop provides a high level platform to learn, network, see what's happening and make deals.
To be added to The Loop mailing list please email
2006 / 2007 Programme:
June 8th 2006 sees the return of long-awaited return of The Loop. With a new home (CUBE), a new sponsor (NESTA) and a new presenter (Anthony Wilson), this series of Loop events will give you answers to questions you hadn't even thought of asking yet...
Episode I:
'My Enemy's Enemy Is My Friend' –
The undiscovered potential of mutual collaboration
June 8th, 2006: 6pm to 9pm
Cube, Portland St, Manchester
Episode II:
'Does Size Really Matter?' -
To grow or not to grow that is the question
Sept 7th, 2006: 6pm to 9pm
Cube, Portland St, Manchester
Episode III:
'How To Sell The Intangible' –
Valuing your Creative Assets
Jan 25th, 2007: 6pm to 9pm
Episode IV:
'Inside Auntie's Bloomers' –
Our new friends in the North
April 26th, 2007: 6pm to 9pm
The Loop Series 3 is brought to you by CIDS in association with NESTA.